Should I rent or should I buy? That's a big question.
When it comes to housing, there are so many decisions to make!
Lifestyle, commitment, budget, and convenience all need to be evaluated and considered before making the big decision of being a home owner.  The truth is that in some cases renting is the better investment.  There are a few things you should consider before signing on the dotted line.
---
---
The American Dream is Changing
---
A lot has changed since the creation of the American Dream. We're highly mobile, our jobs change more quickly, and we often have different priorities. For a lot of people, flexibility in living situations give them the chance to change jobs, try new cities, and remain open to new opportunities more easily with less financial impact.

If you travel for work or are constantly relocating due to your profession, renting is the obvious choice. Renting will allow more flexible time lines for commitment to an area. Some renting options will even allow you to rent month to month. Leasing can also allow you to save money.
With the savings you obtain from a lower monthly rate, take advantage and invest the money how you see fit.
---
Hidden costs of Home Ownership
---
The purchase price of a home is just the beginning of a variety of costs involved in home ownership. When you purchase the home, mortgage and title company fees will cost you thousands just to secure the financing and transfer title. Maintenance issues can cost from hundreds to thousands a year depending on the age and condition of your house. Air conditioning systems, water heaters, appliances, plumbing, electrical issues, roofing and water leaks, irrigation systems issues, are all things that can cause major headaches and financial pain.
Also, keep in mind any HOA fees which are often not included in your monthly mortgage payment. Perhaps the biggest hidden cost will appear when you sell the home. Traditionally, the home seller carries the cost of paying Realtors on both side of the transaction, approximately 3% of the purchase price each. If you sell your home for $200,000, expect Realtor fees of $12,000 total, and that's before any other seller concessions.
With Progress Residential®, we take care of the big stuff while you take care of the little stuff. You won't need to worry about issues with appliances, plumbing, AC/Heater, water heater, and much more. We handle that for you.
---
A Great Neighborhood
---
Maybe you are moving to a new city, saving up to buy a house, or just love the flexibility of renting. Regardless of the reason, choosing to rent may just be the perfect option for you.
One of the biggest areas of concern when finding your new home is the neighborhood. We all want to live in a safe, friendly neighborhood, but we also know that living in certain areas may come with a higher overall cost to purchase.
Instead of committing to a mortgage in that expensive neighborhood, look into a lease that has a much lower bottom line cost!
---
Costly Updates
---
As a homeowner, you might find yourself dumping money into an endless pit of remodeling projects and updates for your home. Updates help retain and increase the value of your home, but you generally won't see the return on that investment until you sell your home.
And depending on the updates, you may not see much of a return at all. Save your money and invest, travel, or throw it into your retirement! Remodeling projects can be time-consuming and expensive.
Let us help you find the home of your dreams. Head to our homepage to see all of the beautiful homes that are currently available for rent near you.

If you have any questions or would like to learn more about Progress Residential, give us a call at 833.PRG.RESS or 833.774.7377.
---
---
Comfort is Key
A reminder that all Progress Residential homes include the following:
Value for you and your Family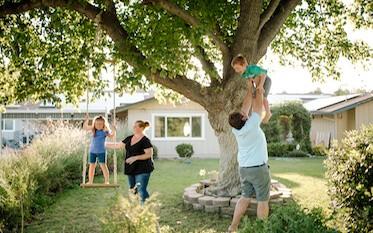 Enjoy the freedom and privacy that comes with living in a home. No more shared walls, it's time to spread out and live comfortably.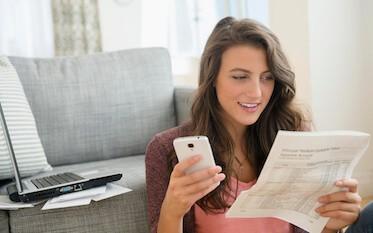 We report positive payments to credit bureaus which means you can increase your score simply by paying rent on time.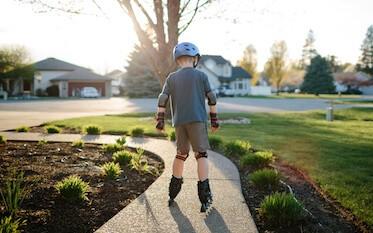 Experience all the benefits that come with living in an HOA community, from beautifully kept neighborhoods to great amenities and facilities.
What Our Residents are Saying
My experience with Progress Residential has been wonderful. I love our rental home. The staff was wonderful working with me through a very tough time in my life. I personally would recommend this leasing company and will renew my lease based on my own excellent experience and service I received from Progress Residential.
Jacksonville , Florida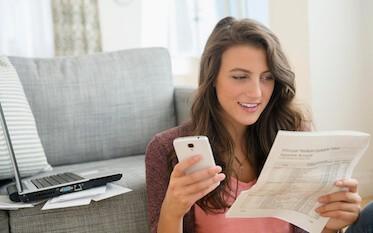 "The house was in amazing shape when I moved in, everything was beautiful and clean. The people I met and spoke to were pleasant. Nothing but good things to say about Progress Residential
Memphis, Tenesse