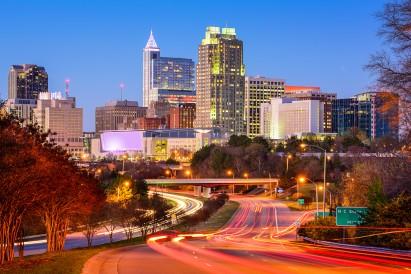 Phillips Pointe Rental homes and Neighborhood Information
The quaint and desirable area of Phillips Pointe in Fuquay Varina, North Carolina truly feels like home. With access to a major city, you'll have everything you need within arm's reach and without all the hustle and bustle of living in the city itself. This area is surrounded by lush forests, making it a beautiful place to live for anyone who likes peace and quiet. Scroll down to read more information and to view homes for rent in the Phillips Pointe area of Fuquay Varina, NC.
The neighborhood of Phillips Pointe in Fuquay Varina sits less than 20 miles from the city of Raleigh. This location makes this area a wonderful place to rent a house. Raleigh offers booming commerce and an incredible nightlife for those who'd like to participate in it.
Available Homes
Active Life
Arts & Entertainment
Automotive
Beauty & Spas
Education
Event Planning
Financial Services
Food
Health & Medical
Hotels & Travel
Mass Media
Nightlife
Pets
Professional Services
Public Services & Government
Real Estate
Religious Organizations
Restaurants
Area Highlights
Phillips Pointe is very close to US-401, also known as Main Street. Along Main Street, you'll find all sorts of shopping, food, and entertainment. Nearby you'll have access to Fainting Goat Brewing Company, a local brewery featuring high-quality handcrafted beer. Keep an eye out for limited-release beers as well as regular flagships and seasonal selections.
Less than a mile away from Phillips Pointe is South Park. This well-kept park is available to all residents in the area and features plenty of amenities. The park is locally famous for its "Fuquay-Varina Splash Pad," a water-fueled playground made to keep cool on warm summer days. South Park also features Jeff Wails Trail and the South Park Walking Track for exercise.