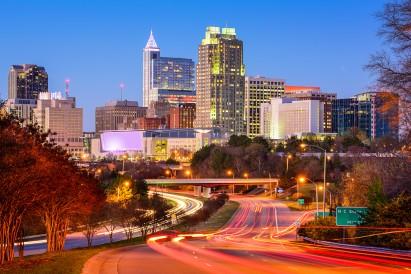 Sauls Ridge Rental homes and Neighborhood Information
Located on the Southside of Raleigh, Sauls Ridge is a quiet neighborhood next to Lake Benson. With a large lake next door, there is plenty of opportunities to enjoy the outdoors. And with Downtown Raleigh just a few miles away, residents and visitors can enjoy the vibrant culture of the city. This balance of small-town security and metropolitan amenities makes Sauls Ridge a great place to rent a house.
The Garner Veteran's Memorial at Lake Benson Park honors veterans, especially those who died serving their country. This memorial, next to Lake Benson, offers a brief history of our country's conflicts and heroes as well as a community-oriented park. The park has a playground, picnic shelter, soccer fields, tennis courts, and walking trails that are all free to the public.
Available Homes
Active Life
Arts & Entertainment
Automotive
Beauty & Spas
Education
Event Planning
Financial Services
Food
Health & Medical
Hotels & Travel
Mass Media
Nightlife
Pets
Professional Services
Public Services & Government
Real Estate
Religious Organizations
Restaurants
Area Highlights
Sky Zone Trampoline Park is an indoor park in Raleigh that offers a variety of trampoline configurations used for numerous activities. Included in the park are a trampoline dodgeball court, a trampoline basketball court, and a foam pit for performing high jump tricks with safe landings.
Crabtree Valley Mall is a large shopping mall in Raleigh featuring a wide variety of shopping and restaurants. Ample parking and wide open spaces make this mall a convenient place to shop for everything you need. You can even take a break from shopping and walk the Crabtree Creek Greenery Trail for a breath of fresh air.