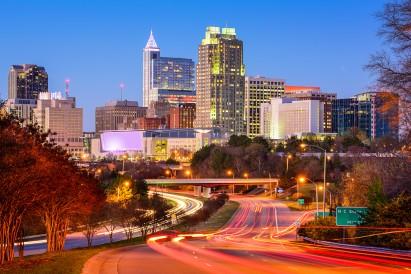 Stevens Oaks Rental homes and Neighborhood Information
Located along the banks of Buffalo Creek, the Stevens Oaks community in Garner, North Carolina is a thriving neighborhood close to the state capital of Raleigh. In fact, it is only a mile or so from Interstate 40, which runs directly into Raleigh, making this an ideal neighborhood to rent a house if you work or go to school in Raleigh. It's close to everything Raleigh has to offer while still offering an almost country-living lifestyle that makes you want to take things slow and enjoy the day.
Like much of North Carolina, the Stevens Oak area is close to numerous greenspaces that allow you to play outdoors. The White Deer Park Nature Center and Lake Benson Park, conveniently located on Lake Benson, are just north of the neighborhood.
Available Homes
Active Life
Arts & Entertainment
Automotive
Beauty & Spas
Education
Event Planning
Financial Services
Food
Health & Medical
Hotels & Travel
Mass Media
Nightlife
Pets
Professional Services
Public Services & Government
Real Estate
Religious Organizations
Restaurants
Area Highlights
Pet owners will love the proximity of the neighborhood to Carolina Ranch Pet Resort and the Just Dog People shop.
At White Deer Park Nature Center, you will find paved walking and hiking trails, playgrounds, picnic shelters, an arboretum, a wildflower meadow, and a nature center. At Lake Benson Park, there's a dog park, walking trails, playgrounds, picnic shelters with grilling and full-service restrooms, and fishing and boating on the lake.