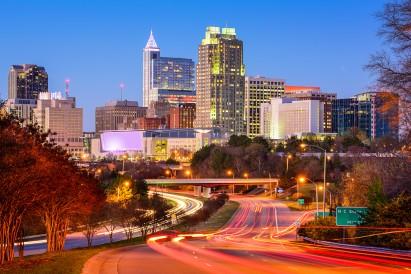 The Woodlands Rental homes and Neighborhood Information
With a low crime rate, affordable housing, and an age demographic spanning from young to middle age, The Woodlands community in Garner offers a small-town feel. Just a few miles to the north of Garner is Raleigh and the surrounding Research Triangle, which provides Garner with the amenities, career opportunities, and resources of a metropolitan area. This healthy balance of urban and suburban features makes Garner a wonderful place to rent a house.
Rush Hour Karting in Garner offers wholesome fun. This go-kart track offers elaborate and challenging turns and obstacles in karts that go up to 40 mph. Along with the track is a restaurant to grab a bite in between races. Tickets are available for individuals and groups as large as 200. Special events include date night outings and a Kart Kamp in the summer.
Available Homes
Active Life
Arts & Entertainment
Automotive
Beauty & Spas
Education
Event Planning
Financial Services
Food
Health & Medical
Hotels & Travel
Mass Media
Nightlife
Pets
Professional Services
Public Services & Government
Real Estate
Religious Organizations
Restaurants
Area Highlights
Cameron Village is an outdoor shopping mall in nearby downtown Raleigh. Featuring a wide variety of boutiques, specialty stores, larger retail stores, Cameron Village provides a safe and fun space to shop while in the city. A large catalog of dining options includes bistros, coffee shops, diners, and bars, allowing visitors to try something new each time.
Check out the Blue Ridge Theater for cheap movies. Golfers will love the PineHollow Golf Club and Meadowbrook Country Club. Garner Senior Center offers fun activities for those over 55. And beer lovers must visit the Beerded Lady Bottle Shop, which offers 12 rotating taps to try.