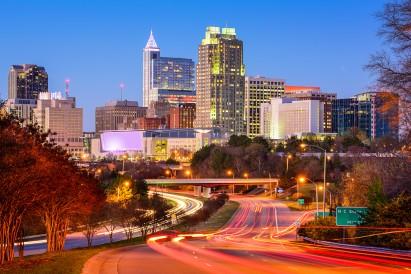 Villages of Rolesville Rental homes and Neighborhood Information
North Carolina is known for its lush landscapes and close proximity to some of the best beaches on the East Coast. People who rent houses in the Villages of Rolesville community of Rolesville, North Carolina love living in this subdivision for precisely these reasons. Within its confines are playground areas, a pool, and open spaces. Additionally, its location offers residents easy access to important medical institutions, highways, and shopping. It's also just a stone's throw away from Raleigh.
Who says you must go to the ocean to go scuba diving? If you live in Rolesville, you don't. Fantasy Lake Scuba Park gives scuba enthusiasts a place to practice their diving right here in the city. Dive sites include interesting features at the bottom of the water like old cars and planes, which add visual interest to the experience. It's possible to get dive certification at Fantasy Lake, too.
Available Homes
Active Life
Arts & Entertainment
Automotive
Beauty & Spas
Education
Event Planning
Financial Services
Food
Health & Medical
Hotels & Travel
Mass Media
Nightlife
Pets
Professional Services
Public Services & Government
Real Estate
Religious Organizations
Restaurants
Area Highlights
A great deal of the scenery in North Carolina can only be described as breathtaking. And much of it is in and around Rolesville. The city and the surrounding area has a number of parks and wildlife areas to satisfy even the most discerning of outdoors enthusiasts. Notable places to visit include Durant Nature Preserve, Horseshoe Farms Nature Preserve, and Neuse River Trail.
Rolesville provides residents with a unique opportunity to try out new hobbies and to build their skills. The city offers a number of workshops. Would-be sommeliers will love the offerings at Wine and Design and Wine 101. And the Artist's Loft gives budding artists a place to develop their talents. Classes like these help people grow artistically and allow them to meet like-minded people to boot.