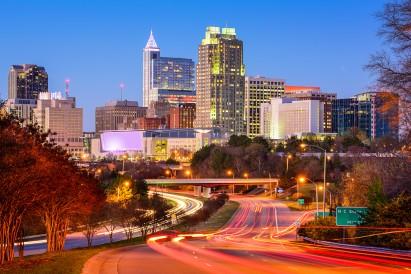 West Oaks Rental homes and Neighborhood Information
The community of West Oaks is located in the historic town of Fuquay Varina, NC. Once known for its healing springs, it is now a rapidly expanding residential area for commuters in the Research Triangle. If you are looking for a serene home with all the benefits of the city, you can have both if you rent a house in the West Oaks community of Fuquay Varina.
The town's annual Balloon Fest occurs for four days every year, over Memorial Day weekend. Somewhere between 80,000 to 100,000 people show up for food trucks, entertainment, arts and crafts, downtown shopping, and balloon rides. Throughout the summer, people come to town to enjoy Splash Pad, a 6,000-square-foot water park.
Available Homes
Active Life
Arts & Entertainment
Automotive
Beauty & Spas
Education
Event Planning
Financial Services
Food
Health & Medical
Hotels & Travel
Mass Media
Nightlife
Pets
Professional Services
Public Services & Government
Real Estate
Religious Organizations
Restaurants
Area Highlights
Fuquay Varina has two separate downtown areas that are connected by a 15-minute walking path. Visitors enjoy strolling by over 30 stores in Shoppes on Main, drinking the healing waters of Fuquay Mineral Spring Park, or spending the night at the history Mineral Spring Inn and Garden. The Inn provides accommodations for weddings, cooking classes, and massage services.
Fuquay Varina is home to three breweries: Fainting Goat Company, Aviator Brewing, and Mason Jar Lager Company. In addition to a variety of craft beers, they offer a combination of good food, live entertainment, and tours. In the downtown area, The Mill gives customers a chance to try more than 30 craft beers made in various places in the state, and 24 Cork Wine offers a lengthy menu of fine wines.