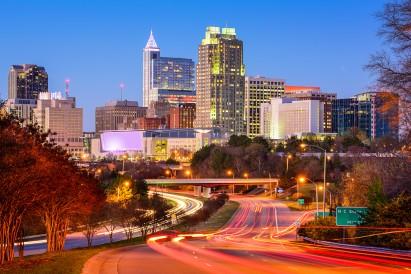 Sun Ridge Farm Rental homes and Neighborhood Information
Raleigh is the capital of North Carolina, home to several well-known universities, and a part of the Research Triangle. If you want to be a part of all it has to offer, check out the houses for rent in the Sun Ridge Farm community of Raleigh, North Carolina.
Visitors to the Nature Research Center will learn about science and natural history. The free facility features more than 25 permanent displays, including studies of wildlife and habitats in the Coastal Plain, Piedmont, and Mountain regions. An entire section of the facility is a viewing area where observers watch research scientists at work.
Available Homes
Active Life
Arts & Entertainment
Automotive
Beauty & Spas
Education
Event Planning
Financial Services
Food
Health & Medical
Hotels & Travel
Mass Media
Nightlife
Pets
Professional Services
Public Services & Government
Real Estate
Religious Organizations
Restaurants
Area Highlights
Raleigh has more live music than any other locale in the state as well as an array of sporting events like North Carolina State University football, Carolina Hurricanes NHL hockey, and Carolina Mudcats minor league baseball. These events along with other venues welcome the city's growing food truck scene and its recurring truck rodeos.
Southern Living magazine dubbed Raleigh one of the top 10 "tastiest towns in the South," and the city overflows with fine dining, craft beer, and nightlife. Bida Manda, a Laotian restaurant and bar, was named the best restaurant in the state by Business Insider, and a city restaurateur received the title "Best Chef of the Southeast" in 2014. Pit-cooked barbeque remains a favorite.