Available Service and Amenities
At Progress Residential®, we're always looking to bring you value beyond your lease. That's why we've teamed up with some great companies to bring you a variety of services and amenities.
---
---
Build Your Credit
We've teamed up with Esusu Rent so you can take building your credit to a whole new level. Esusu Rent is a credit reporting service that reports on-time, positive rent payments to all three major credit bureaus. Studies have shown credit score increases of 25 to 50 points in the first three months. With Progress Residential and Esusu Rent, you can build your credit, just by paying rent on time.
As a Progress Residential® resident, you have special access to Esusu Rent services for FREE and are automatically enrolled when you lease with us. 
If you prefer not to participate, please email Esusu at rentsupport@esusu.org at anytime to opt-out. If you would like to learn more about your rights under the Fair Credit Reporting Act please review here. For more information on Esusu Rent, please click here.
Progress Smart Homes
Progress Residential® homes are a whole lot smarter with Progress Smart Home, Progress Residential's smart home app, which allows you to control and monitor the home from any of your devices. Smart home technologies not only help increase the convenience and security of your home, but they can help reduce energy consumption and costs. 
Learn more about Progress Smart Home here.
Look for the "Progress Smart Home" banner on our homes that are smart home enabled. 
Air Filter Subscription Service
Regularly changing HVAC air filters can be a headache. How many do you need? What size? Where is the best place to buy them? What level of quality should you use? When should you replace them?
Well, breathe easy, Progress Residential® has removed the hassle of HVAC filters with our quarterly air filter subscription service. Progress Residential® homes automatically receive high-quality, HVAC air filters every quarter from Second Nature, a premiere provider of exceptional air filters, for less than $10 a month. Second Nature filters meet MERV 8 standards, making them efficient at maintaining high airflow while also removing 97% of small particles like bacteria. The air filters are also reversible, making installation unbelievably quick and easy. Learn more about the filters here.
So, take a breath and enjoy hassle-free living.
Cable and Internet
Whether you're looking for traditional cable, or you just need a blazing fast internet connection, we've teamed up with these providers to make great cable and internet options available in your area. Service is subject to the coverage area of each provider.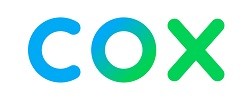 Cox Communications
Get Cox's fastest internet speed with Gigablast & Cox Contour TV for the best HD TV experience. That's more streaming, surfing and gaming at Cox's fastest speeds yet while accessing live TV, DVR, OnDemand – and now, all of your Netflix content – in one place. Learn more and sign up here.
CenturyLink
CenturyLink allows you to keep your monthly Price For Life rate for as long as you keep your plan. You can also bundle Internet and Home Phone service plans with Price For Life, and there's no contract. Plus, add TV or Streaming TV service with one of CenturyLink's premier partners to your order. Get more information and make the switch today here.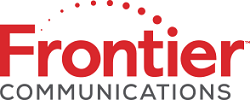 HOA Community Amenities
Now more than ever, we're all looking for ways to enjoy our homes and communities. One of the best things about living in a Progress Residential® home is that many of our communities have Homeowners Associations (HOAs) that offer amazing amenities. If you live in one of these HOA communities and haven't yet gained access to the amenities, we're here to help guide you through the process.
Step 1 – Obtain the pre-authorization letters
You should have received two pre-authorization letters during your move-in process. If you didn't, or you need them resent to you, please email hoaamenities@rentprogress.com and our team can send the forms to you. 
Step 2 – Contact your HOA and Pay the Fee
Simply send both of the pre-authorization forms to your HOA to confirm that you are our resident and you are authorized to use the community amenities and they should give you access. Some communities require a fee to use the amenities, which you'll pay to the HOA directly. If the amount is above $50, please send your receipt to us at hoaamenities@rentprogress.com and we will credit your ledger for the amount over $50.
Step 3 – Start Using the Amenities
Once you receive an amenity pass or keycard from your HOA, you're free to start using the wonderful features in your community, barring of course any usage restrictions currently in place.

For more information on living in an HOA community, please click here.