Deciding What You Need in a Rental Home
There are many benefits to renting a house, including more space, privacy, and a backyard, but deciding on what you need in a rental home can be a bit tricky. Here are a few things to consider as you search for your perfect rental home.
---
It's About Location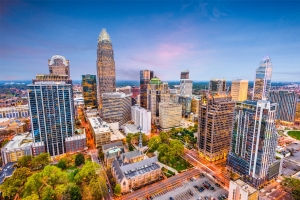 While it may sound simple, finding the right location can be tough. It's best to look for a home centrally located to all the things and places in your life you consider most important – jobs, schools, friends, shopping, dining, hobbies, etc. This way, you can eliminate long commutes and spend more time doing the things you love.
Square Footage and Floor Plans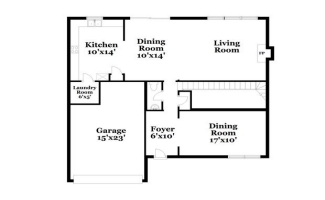 Depending on your budget and the area, you should have a minimum number and an ideal number in mind as far as square footage. Maybe a 1,200-square foot home would work perfectly, or perhaps you need to find a large 3,000-square foot home that can accommodate more people and is ideal for entertaining guests. If you live in 1,000 square feet now and you know you need more space but you're not sure how much, take a tour of a few of our rental homes of various sizes and see what is ideal for you.
We recommend considering the type of floor plan you'd prefer as well. Are you looking for an open concept floor plan where the kitchen is completely open to the family room and living areas, or a more traditional split floor plan where the kitchen is separate from the formal dining room and living room? Do you want all of the bedrooms on the same floor, or would you like the master bedroom to be on a different floor or at least separated from the other bedrooms of the house?
Number of Bedrooms and Bathrooms
When searching for your future rental home, it's imperative to take into consideration how many bedrooms you need. If you have kids, will they share a room? Do you have guests often? How many bedrooms do you have now? Is that enough or could you use another bedroom? Maybe you'd like an extra room to serve as a home office, study, or hobby room. Take a few minutes to think about what would work best for you. 
Similarly, take a few minutes to consider how many bathrooms would work best for you. If you're entertaining and hosting, maybe you'd like to have a bathroom reserved for guests. Allowing kids to have their own bathroom separate from guests may be helpful as well.
Pets and Backyard
If you have pets, make sure the home you're renting is pet-friendly. With Progress Residential®, there are no restrictions on breeds or the number of pets you can have (subject to HOA restrictions). Consider searching for a home with hard flooring throughout to avoid the wear and tear pets can have on carpets. You'll also want to make sure you have a fenced-in backyard. 
Beyond being fenced in, what are you looking for with the backyard? Maybe you'd like a deck for outdoor entertaining. If you're in a hotter climate, a swimming pool can help you stay cool all summer long. If a hammock is more your speed, maybe a large, grassy yard with a privacy fence is all you need. Regardless of what you're looking for in a backyard, chances are we have a home in your area with the perfect outdoor space for you.
Community Amenities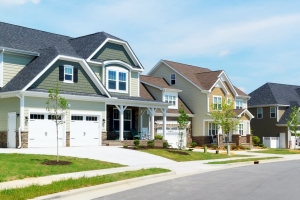 Many of our homes are located within master-planned communities or home owners associations (HOAs). One of the best perks that comes from living in a master-planned community is access to community amenities! Consider if having access to amenities like a community pool, basketball court, tennis courts, and walking trails are a must. 
It's time to find your perfect rental home with Progress Residential®. You can search all the rental homes that are currently available, or coming available soon, in your area at the top of this page.
If you have any questions, please give us a call at 833.PRG.RESS (833.774.7377).