Home Care & Maintenance Requests
Maintaining your home is a team effort. We like to say, you take care of the small stuff, we'll take care of the big stuff. It's important to understand what issues we'll handle and what issues are up to you to manage. Here you'll find a more detailed outline of maintenance and services issues each of us should be prepared to take care of.
Every maintenance request is important to us. For non-emergency maintenance requests, we work hard to respond to you as quickly as possible, generally within 24 hours. For emergency requests, we strive to respond to you within 2 hours.
---
---
Non-Emergency Maintenance Issue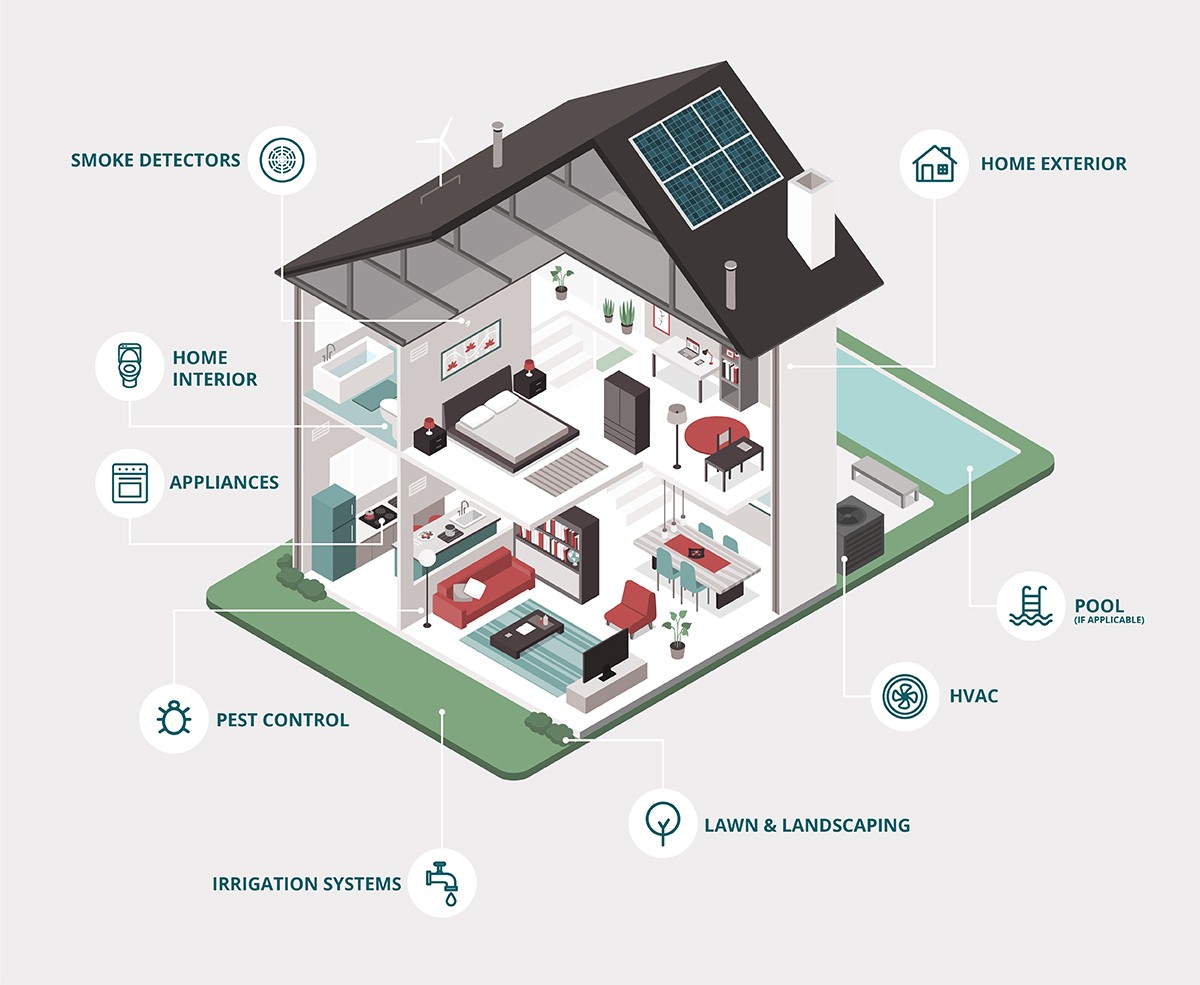 Here's a quick list of what each of us should be prepared to handle:

Your part: Changing the air filters monthly and replacing thermostat batteries as needed
Our part: Everything else

Your part: Changing water filters in the fridge as needed and keeping everything clean
Our part: Everything else
Progress has teamed up with Appliance Warehouse to provide our residents with special pricing for washer and dryer rentals. Renting can be a great alternative to the high cost of purchasing washers and dryers. For more information on this program, please click here.

Your part: Keeping everything clean and free from debris, mold or mildew including the home's exterior, walkways, walls, first floor gutters, fences, mailbox, and driveway.
Our part: Fences, your garage door, roofing, second floor gutters, and the home's structure

Your part: Setting the clock, testing the system weekly for correct function, and adjusting and replacing broken sprinkler heads if needed
Our part: Repairs to the clock, electronics, pumps and underground pipes

Your part: Everything between the ground & 8' high
Our part: Everything underground & above 8' high
Your part: Minor toilet or drain clogs, changing light bulbs, regular cleaning, small hardware issues, etc.
Our part: Water and drainage line breaks, plumbing leaks, plumbing hardware, and water heater issues

Your part: Regular pest control for common pests like ants, roaches, spiders, scorpions, beetles, and small rodents.
Our part: Large rodents, bee hives/wasp nests, birds, or termites that have taken up residence in the home or attic, and common indoor pests that are present in the home within 30 days of your move-in.

Your part: Regularly skimming and emptying the skimmer basket, removing toys from the pool after use, keeping the pool safety fence up and the gate locked whenever the pool is unsupervised and unused
Our part: Weekly maintenance, such as chemical balancing, general cleaning, and equipment upkeep

Your part: Checking and changing batteries
Our part: Repairing or replacing malfunctioning units
Emergency Maintenance Issues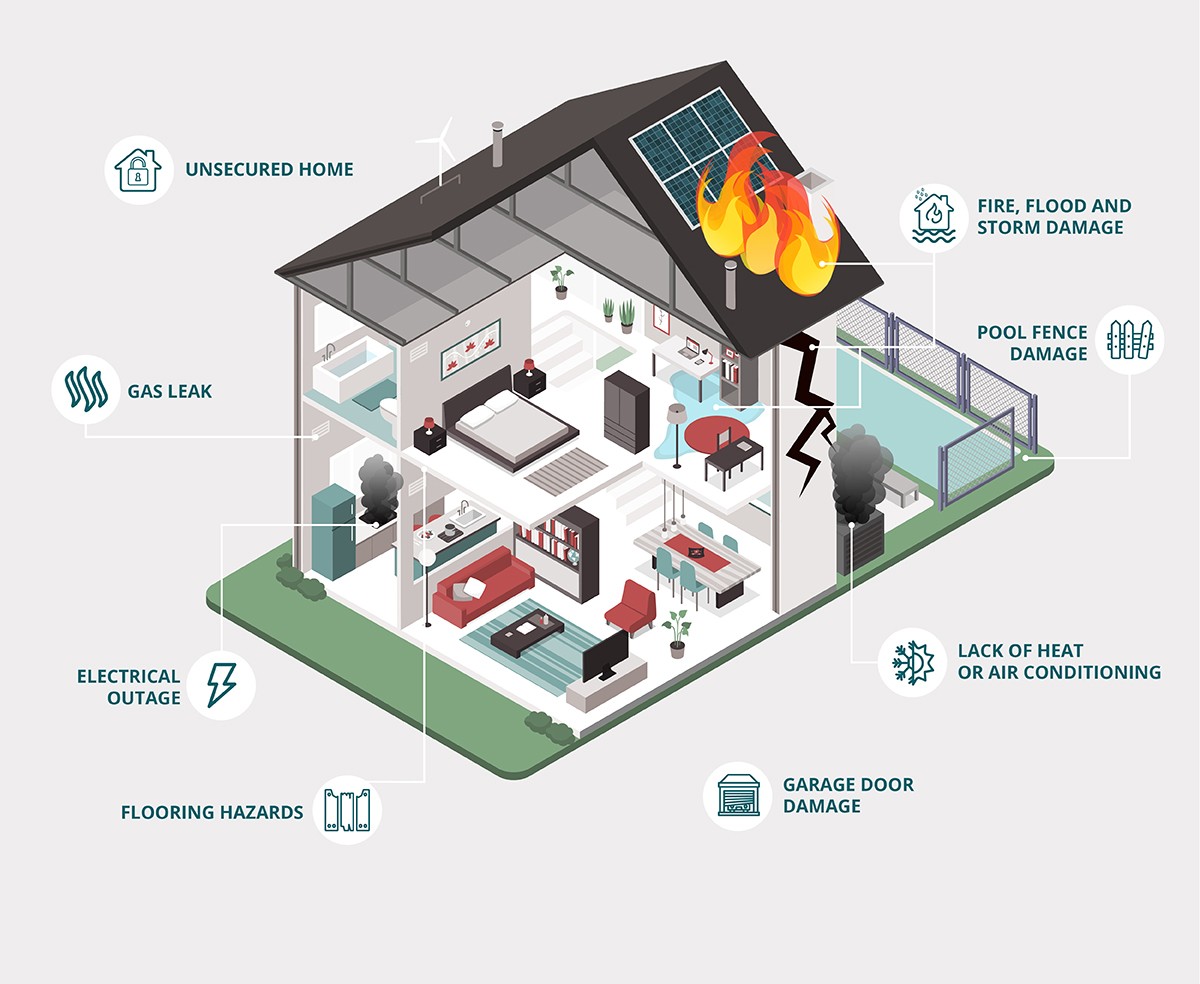 Every maintenance issue is important to us, but some maintenance issues are critical for us to address immediately. Maintenance issues are considered to be a maintenance emergency if the security or livability of the home is compromised. We will address emergency maintenance requests as quickly as possible based on the severity of the issue. If there are immediate threats to your health or safety, please contact 911. 

Here are the maintenance issues considered to be maintenance emergencies:

Flood, Storm, or Damage from Trees
Damage to your home making it uninhabitable.
Unsecured Home
Doors do not lock to secure the home.

Electrical Power Outage (not due to utility provider)
No power to your home exclusively.

Garage Door Damage
Causing blocked vehicle in your garage.

Natural Gas Leak
Please exit the home and call the fire department immediately if you smell gas.

Lack of Heat or Air Conditioning
The temperature in the home is below 55 degrees or above 85 degrees due to the HVAC not functioning.
Pool Fence or Pool Gate Damage
Not functioning properly to keep the pool area secure.

Flooring Hazards
Potentially causing slips, trips, or falls.
Your safety is our top priority. Please make sure that you and your loved ones are safe and secure in an emergency situation and contact local authorities and first responders when necessary before contacting us. 
To report an emergency maintenance issue, please call 833.PRG.RESS (833.774.7377) as soon as possible.
MAINTENANCE SERVICE FEES
We're happy to take care of any maintenance requests, however, if the maintenance is for something that falls under your responsibility, a minimum service fee of $105 will apply. If you have any questions about these maintenance responsibilities, service issues, or what constitutes a maintenance emergency, please contact us at 833.PRG.RESS (833.774.7377) or customercare@rentprogress.com.
SERVICE WHILE YOU'RE AWAY
Did you know that we can resolve most maintenance requests without you having to wait at the home? By giving us Permission to Enter, our trusted technicians can access the home through a key left in the lockbox. This is a safe and secure way for Progress Residential to service your home without taking time out of your busy day.
Please note: minors may not be left unsupervised in the home and pets must be secured while our technicians perform their job in the home.
RECOMMENDED SUPPLIES TO KEEP ON HAND
Having these supplies handy will help make maintaining your home quick and simple.
Interior Supplies
AC Air Filters
Wall cleaner
Wall hooks
1 Gallon of interior paint (may be supplied by Progress Residential®)
Interior cleaning supplies
Batteries for smoke detectors
Light bulbs
Water filters where applicable
Garbage disposal wrench
Exterior Supplies
Weed control spray 
Lawn Feed & Fertilizer 
Pest Control Spray 
Heavy Duty trash bags 
Cat litter for soaking up oil/fluid spills in the garage and driveway 
Oil stain cleaner/remover 
Wire brush for scrubbing oil/fluid stains 
Krud Kutter (or similar product)
Zip Strip
RECOMMENDED MAINTENANCE SCHEDULE
Maintaining your home is a lot easier when tasks don't pile up. We recommend following this general schedule to stay ahead of most maintenance items:
Weekly
Vacuum and clean floors
Clean surfaces including countertops, appliances, bathrooms, tub and toilets
Mow, edge and weed the lawn
Remove debris like leaves or sticks
Water lawn daily
Check irrigation system for leaks
If applicable, skim pool, empty skimmer basket, check pool water level, add water when necessary.
Monthly
Change AC air filters
Deep clean appliances
Clean sink and tub drains
Wipe down cabinet doors
Clean walls in high traffic areas
Pest control
Clean windows
Check smoke detectors
Trim bushes, shrubs and trees under 8'
Check and update watering schedule to account for changes in weather
Clean windows and screens
Wash exterior walls and fences as needed to remove mold, mildew, and algae
Quarterly
Clean baseboards
Clean interior cabinets and drawers
Prep lawn for seasonal changes such as aerating, fertilizing, and weed control
Please remember, we'll handle anything underground or over 8', such as the roof or tall tree issues, and you'll need to take care of any landscaping items from ground level up to a height of 8'. Let us know if you see anything that needs attention so we can assess and get you the proper service.
SUBMITTING SERVICE REQUESTS
If you encounter an issue and need to submit a request, the fastest way is by 
clicking here
. For any other issues or if you have any questions, you can contact us at 833.PRG.RESS (833.774.7377)