Meet Our Leadership Team
Since 2012, Progress Residential has been pioneering the single-family rental industry and we are excited to continue leading the way through innovation and our steadfast commitment to our customers. We are guided by leaders from diverse backgrounds who are united in purpose to leverage technology to deliver an exceptional living experience to our residents. Our company is driven by a culture of continuous improvement thanks to the hard work and dedication of the people that work here.
Adolfo Villagomez
Chief Executive Officer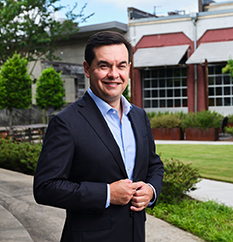 Adolfo Villagomez, Chief Executive Officer, joined Progress Residential in May 2022. Adolfo brings more than two decades of leadership experience balancing a data-driven business strategy approach, supply chain expertise and a demonstrated proficiency in leading consumer-facing initiatives.

As CEO, Adolfo leads the company's work to modernize and transform the single-family rental industry by delivering innovative and scalable solutions to create an outstanding experience for our residents. His passion for putting the customer at the center of our strategy, commitment to the local communities in which we operate and focus on building and developing a high-performing team are the foundations of his leadership.
Show More