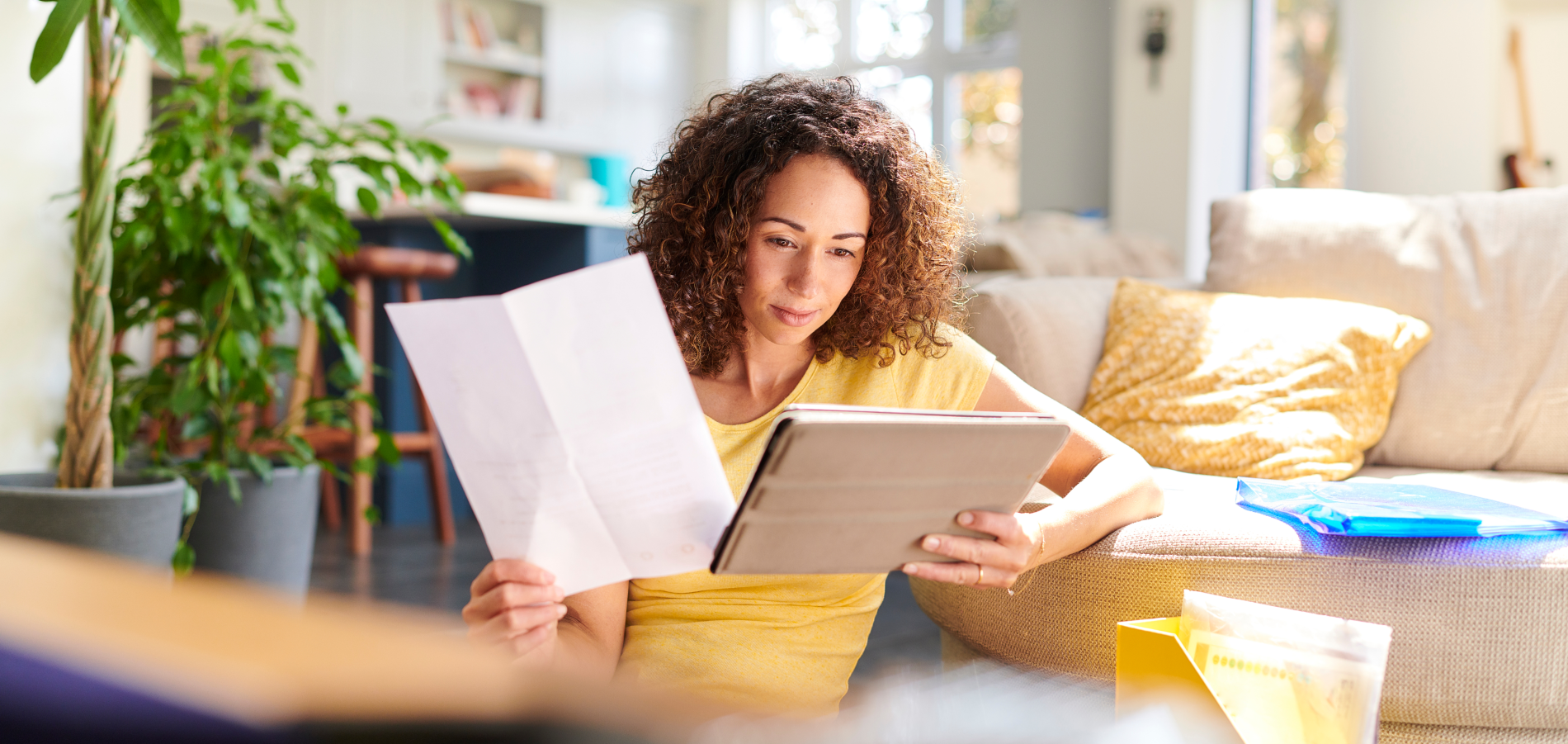 Before You Apply
As you embark on the search for your ideal home with us, our goal is to make your journey seamless, and enjoyable. Your quest for the perfect abode should be filled with excitement and anticipation, so here's some information to help prepare you and assist you in avoiding any pitfalls along the way.
First Come First Serve Availability
At Progress Residential, our homes are available on a "first come, first serve" basis and are not reserved until the lease has been signed by all applicants and security deposits are collected.
Qualifications
First things first, let's review our qualification requirements *
*Qualification requirements may vary in certain jurisdictions in accordance with applicable laws
Documents You'll Need
Now that you've learned more about our requirements, here are some common things we may ask for as you progress along your journey.
Your Move-In Date
You'll need to decide on a preferred move-in date, which will also be considered your lease start date.

When selecting your move-in date, it's important to know that you'll be required to complete a Move-in Orientation by phone or virtually before you access the home. This quick and easy orientation is only available Monday through Friday, so you'll want to factor this in as you think through the logistics of your moving plans.

If you're applying to lease one of our "Coming Soon" homes, your move-in date may be subject to change. Please read about applying for these homes here.
---
Guarantors
Occasionally we may require a guarantor if an applicant does not meet credit requirements.

A guarantor is financially responsible for the rent and other charges incurred but does not live at the property or have a right to occupy it. The guarantor is subject to the same guidelines as applicants. The guarantor must complete a separate Lease Application and pay a Lease Application Fee and will be required to sign a guaranty.

If the guarantor resides in AZ, CA, ID, LA, NM, NV, TX, WA or WI and is married, his/her spouse will also be required to sign the guaranty but will not be subject to the Lease Application or Lease Application Fee.

A guarantor will not help to overcome criminal, civil court, or rental judgments.
---
Homeowners Associations
Many of our homes are in master-planned communities that are governed by HOAs.

You will be responsible for paying any HOA fees related to application and registration.

HOAs typically provide residents with benefits and amenities in exchange for residents following rules and restrictions that help maintain quality standards throughout the community. These rules and restrictions are laid out in detail in the HOA's Covenants, Conditions, and Restrictions (CC&Rs).

Some HOA's have their own resident and lease approval process, which will occur in addition to our review and approval process. It's important to note, this may take up to 30 additional days to process, depending on the HOA, so please plan accordingly.
---
Notice of Tenant Rights
Please read the notices below if you are considering living in one of the Florida or Maryland counties listed below or the cities of St. Petersburg or Tampa.
---
Application Fees
There are a few fees that will need to be paid at the time of your application. Please be prepared to pay:

$50 Application Fee/per applicant
There is a non-refundable $50 application fee for each person over 18. This fee covers the cost of background checks, time spent reviewing the application, and other expenses involved with the application process.

$35 Convenience Fee
When paying by credit card we will apply a $35 convenience fee for payments over $250.
---
Other Fees
$250 Holding Fee (if applicable)
Some of our homes may be subject to a refundable holding fee. This holding fee reserves the home temporarily while we review your application and if approved can then be applied toward your future move-in costs.

If your application is denied, this holding fee will be returned to you within 30 business days.

The holding fee becomes non-refundable when your application is approved, but if you decide to cancel, or if the application is denied due to falsification of the application or supporting documentation.

$100 Application Change Fee (if applicable)
This fee only applies if you make changes to your application after it has been submitted. Please be sure the information you list in the application is complete and accurate.

$40 Insufficient Funds Fee (if applicable)
This fee only applies if the banking institution for your method of payment reports that there are insufficient funds available. If this happens, your application may be cancelled, or you may be asked to pay with guaranteed funds within 24 hours and be subject to a $40 Insufficient Funds (NSF) Fee.

The fees listed above are specific to the application process. For more information about the fees and costs beyond monthly rent for our homes, please click here.
---
Ready to Apply?

Our application process is fast and easy. Please ensure you provide accurate and complete information so that we can act quickly to get you into the best property to match your needs. Let's get started!