Be the First in Line to Rent a House with "Coming Soon"
You may have noticed some of our houses are labeled as "Coming Soon". What does that mean?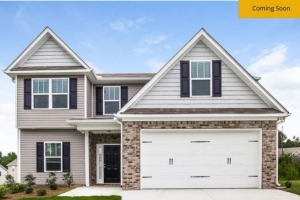 Coming Soon houses are homes that are currently occupied by a resident who will be moving out shortly, or they are vacant houses that are being prepared for rent but aren't ready yet. Coming Soon homes will typically be ready for move-in within the next 30 days.
You may apply for these homes and be first in line to lease them when they become available. Once the house is ready, a member of our Leasing team will notify you and you'll have 24 hours from the time of our notification to visit the home and decide if you would like to move forward. If you wish to move forward, we will contact you to schedule your move-in and generate your lease.
If you tour the house and decide it isn't quite right for you, we can help you find another house that fits your needs. If you let us know the house doesn't work for you within the 24 hours of viewing and we can't find another Progress home for you, any refundable fees will be returned to you typically within 30 days. If we don't hear from you after the 24 hour viewing period, your Lease Application will be cancelled.
Please Note: The current resident has the right to cancel their plans to leave the home and extend their lease. While that's not common, if that occurs, we'll work with you to find another home that meets your needs or return any refundable fees if we're unable to find another home for you.