For someone moving to a new city, renting a home can be the perfect option.
Renting a home in a new city is a great way to get to know the area before you commit to anything long term. Finding the perfect rental home is just the start of the process. Once you've found the perfect new home, we have a few suggestions to help you start this next chapter on the right foot.
---
---
Get the Lay of the Land
---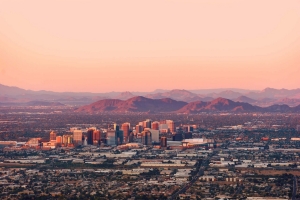 The ability to navigate a new city doesn't happen overnight. However, it can be helpful to spend some time looking at the aerial view of your new city and seeing how the major roads connect, where the closest Target is, etc.
While you're out and about, try to pay close attention to when you travel North, South, East, or West, or even when you turn left or right. Try to think about the map in your mind and get used to what those major roads and intersections actually look like. Don't be afraid to explore and get lost.
Walking around your new neighborhood is another great way to get oriented. Spending time walking and exploring the areas surrounding your new home will help you truly get a great feel for the area.
---
Meeting New People
---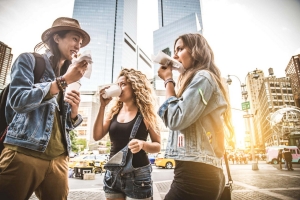 Possibly the hardest thing about moving to new city is finding a new community of friends. While there are a variety of ways to get connected, the best advice we can give you is to go to the places you love the most because there, you're most likely to connect with people who like the same thing.
If you're all about fitness, join a local gym. If you love hiking and the great outdoors, check out the nearby parks and trails in your area – there may even be a local outdoor adventure club you could join. If you're a coffee fiend, spend some time at a great local shop (Yelp is your friend) and talk to the baristas and other fellow coffee lovers.
We also recommend checking out local events, finding local interest-based groups (or even starting your own), and activities through your new city's recreation center or community college. Finding new friends is definitely not immediate but if you're open to meeting other people and putting forth an effort, you'll find a community in no time.

---
Create a New Routine and Don't Hide
---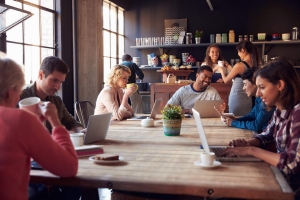 Creating a routine that keeps you out and about in the community will help make your new city feel more like home. Make it a point to build in a stop at your local coffee shop on the way to work, or make it a regular part of your week to visit a nearby park to walk your dog. It may seem counterintuitive, but holing up in your home binging shows, as much as we all want to, will not help you feel at home in your new city. Try to schedule daily, weekly, and monthly activities into your schedule and hold yourself to them. Not only do you open yourself up to connecting with new friends, but you also get to know your city and experience new things.
---
Find Things To Do
---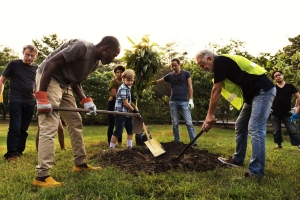 Take a look at your new city's official website and see if there are any upcoming events that interest you. Again, you may find a new friend there that loves the same things you do. Social media can also be a great tool. Try searching hashtags related to your city, for example: #PHXlocal, #ATL, #nashvillefoodie or #thingstodoindallas. You can also check the location tags of these posts and you may just find your new favorite restaurant or local city landmark.
We hope the adjustment to your new city goes smoothly and you're able to embrace this new chapter of your life!