Qualification Criteria
To rent one of our homes, every applicant must meet certain requirements including, age requirements, pass background, criminal, and credit screenings, and provide valid identification and proof of income.
---
---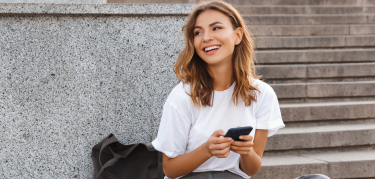 Age Requirements
We love residents of all ages, but applicants must be 18 years of age or older, unless deemed to be an adult under applicable law with respect to the execution of contracts. Each person who is 18 or older will need to submit a separate Lease Application and Lease Application Fee.
Background and Credit Check
A background screening will be completed on all applicants to verify credit worthiness. Progress Residential® uses SafeRent Rental Property Solutions to establish a rental score for each applicant. The rental score is determined from an analysis of information found in each applicant's consumer credit report, application and previous rental history. The consumer credit report may include payment history, bankruptcies, number and type of accounts, collection activity, outstanding debt and credit inquiries. As a result of this process, credit scores are just one part of your application, so low scores and blemishes on your credit report are not necessarily automatic disqualifiers.
Identification
Preventing rental fraud and protecting your personal information is critical which is why we verify your identity through a simple and secure process. After you submit your lease application, all adult applicants will receive an invitation to verify their identity via email. Identity verification must be completed within 48 hours of receiving that email or your application may be delayed or cancelled.
All applicants must present valid government issued photo identification and submit a color electronic copy/photo of their identification with their application. Identification issued by any state or federal authority of the United States includes but is not limited to:
A state-issued driver's license
State-issued identification card
US passport or passport card
US CIS Form I-551 permanent resident card
Non-US citizens and other lawful aliens may provide a valid foreign passport as acceptable identification.
Applicants will be required to provide a Social Security Number (SSN) or Taxpayer Identification Number (TIN) at the time of application.  Any applicants unable to provide a SSN/TIN will be considered as long as:

All other requirements of the applicant identity policy have been met
Co-applicant has provided a valid SSN/TIN
Criminal Background Check
A criminal background check will be completed for each applicant. The Lease Application will be denied for the following criminal convictions*:
For felony offenses involving crimes against children, sex-related offenses, homicide, kidnapping, and drug sale, manufacturing, or distribution, or any felonies within the past 10 years.
For misdemeanors offenses involving crimes against persons, property, or animals, financial crimes;(e.g. bad check, identity theft, fraud), and other drug, prostitution, and/or weapons related offenses within the past 3 years.
Most other misdemeanor offenses (e.g. alcohol-related or minor traffic offenses), will not decline the Applicant.
These criteria do not constitute a guarantee or representation that residents or occupants currently residing in one of our homes have not been convicted of, or subject to, deferred adjudication for a felony, certain misdemeanors, or sex offenses requiring registration under applicable law. Resident or occupants may have resided in one of our homes prior to implementation of this policy, and our ability to verify this information is limited to the information available to us by the applicants and credit reporting services. Residents or occupants who are convicted of any of the foregoing after this Lease Application, may be subject to forfeiture of Lease Application Fees or eviction if conviction occurs after move-in.
For additional information on data obtained or to dispute any data, contact SafeRent at 888.333.2413 or consumersupport@saferentsolutions.com.
*The length of time and type of crime reviewed for criminal history may vary by jurisdiction or state.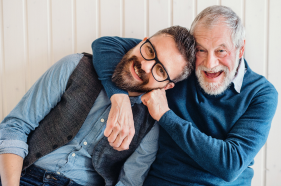 Other Criteria
If a guarantor is required for applicants who do not meet the credit requirements, the guarantor is subject to the same guidelines as applicants. The guarantor must complete a separate Lease Application and pay a Lease Application Fee. The guarantor will be required to sign a guaranty. If the guarantor resides in AZ, CA, ID, LA, NM, NV, TX, WA or WI and is married, his/her spouse will also be required to sign the guaranty but will not be subject to the Lease Application or Lease Application Fee. A guarantor will not overcome criminal, civil court or rental judgment.
An OFAC (Office of Foreign Assets Control) search report will be completed for each application. Any applicant that appears on an OFAC list is subject to automatic denial.
Homeowner Association
Many of our homes are in master-planned communities that are governed by HOAs. HOAs typically provide residents with benefits and amenities in exchange for residents following rules and restrictions that help maintain quality standards throughout the community. These rules and restrictions are laid out in detail in the HOA's Covenants, Conditions, and Restrictions (CC&Rs).
Some HOA's have their own resident and lease approval process, which will occur in addition to our review and approval process. In these cases, our approval of your Lease Application will be subject to the HOA's approval. This may take up to 30 additional days to process, depending on the HOA, so please plan accordingly and contact us for more information. You may be asked to provide any additional information, as required by the HOA in its approval process and you will be responsible for paying any HOA fees related to application and registration.

Before you Apply
If you haven't already, please take a few moments to read through our Before You Apply page. This is where you'll learn about the fees involved, and have all the information you need to make the application process quick and easy.