Ready to find and apply for your perfect rental home? Before applying, we recommend you take a few minutes to read through our Before You Apply page and Common Questions where you'll find everything you need to know about renting a home with us. Once you're ready to start your search and apply, follow these steps to submit your application.
---
---
Application Process
Step 1 - Visit RENTPROGRESS.COM
RENTPROGRESS.COM is the only place you can apply for a Progress Residential® home. We do not list our homes on free posting sites like Craigslist.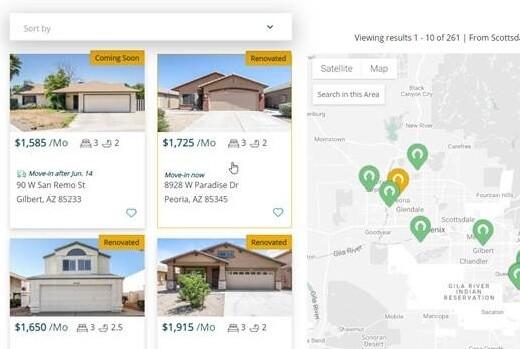 Step 2 - Start Your Search
Search for your dream rental home by state, region, city, or zip code. Favorite the homes you like so you can quickly view them later.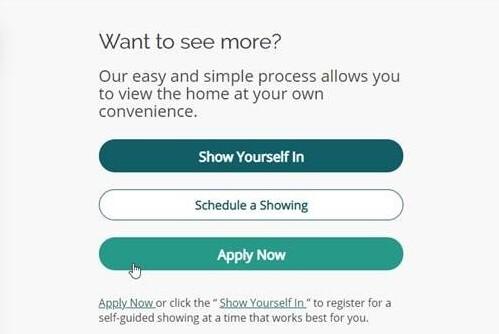 Once you've located your perfect rental home, simply click the "Apply Now" button on the page. Please Note: Please read our "Before You Apply" page BEFORE starting the application. It's filled with important information about the application and rental criteria.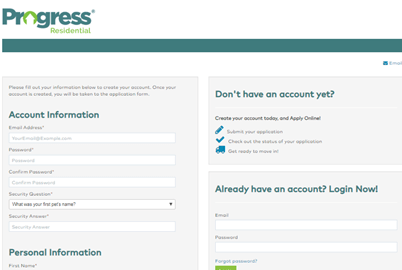 Step 4 - Login or Create an Account
Once you click "Apply Now", you'll be prompted to create an account if you're a new user. If you already have an account with us, enter your login information.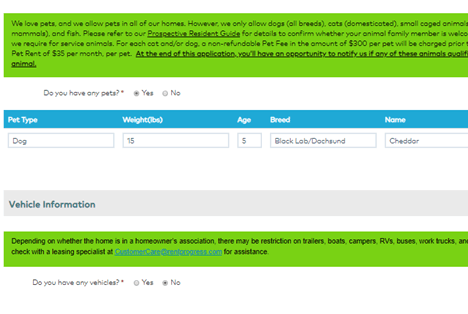 Step 5 - Complete the Application
Complete the application. Be sure to fill in all the required fields on each page and submit supporting documentation within 24 hours of applying. A $100 Application Change Fee will apply if changes to the application need to be made.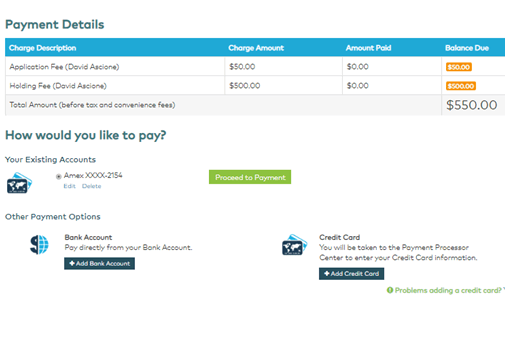 With the application complete, review the charges and check the boxes of the charges you wish to pay. An application fee is required for each adult (18 years +) on the lease. If payment fails due to insufficient funds, payment with guaranteed funds and a $40 fee will be required or the application may be cancelled.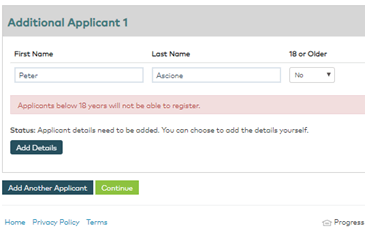 Step 7 - Co-Signers and Roommates
If applicable, you can invite your co-signers or roommate(s) to pay their own fees or the Holding Fee by clicking the Additional Applicants tab and then choosing "Send Invitation."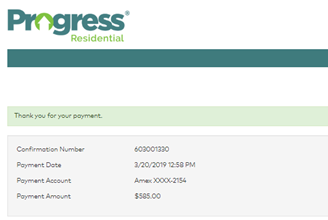 Step 8 - Submit Application
Once you've completed the application and payment information, please make sure the application is accurate. Any changes to the application will require a $100 Application Change fee. Once you've done that, submit the application. You'll receive a confirmation email to the address you provided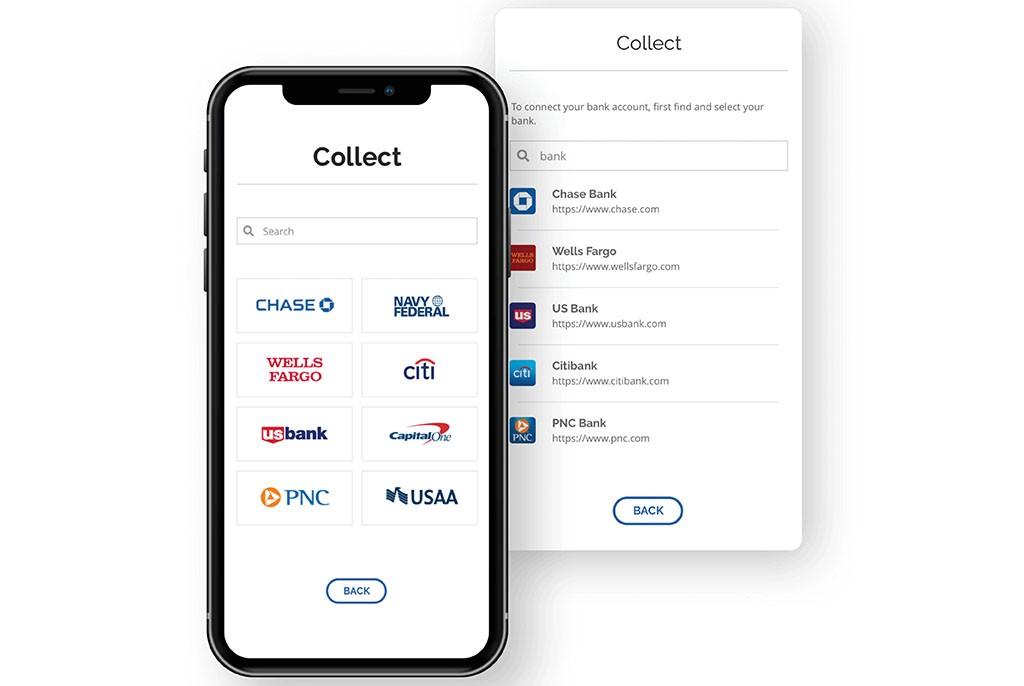 After the application has been submitted, all adult applicants will need to complete an identification and income verification process within 48 hours. Progress works with Payscore, a third-party automated service which uses bank account deposit history to verify income.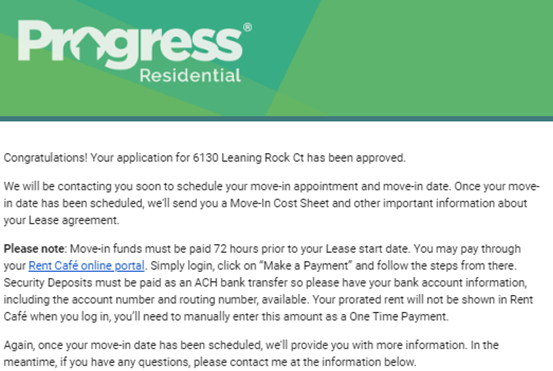 Step 10 - Watch for Your Approval
We process all applications as quickly as possible and in most cases, you'll receive a decision within 72 hours. Please keep an eye out for communications about your application status. If additional documents are requested, please provide them within 24 hours or your application may be denied.
How do I apply for a home?
Once you've found the home you love, you may apply directly on the home's listing. A $50 application fee, per applicant, is required as well as a $250 Holding Fee and supporting documentation. (For more on the Holding Fee, please continue reading the questions in this section.) Once you've submitted an application, it will be screened using SafeRent, a third-party service, and you can usually expect to receive a decision within 72 hours. Please be sure to include complete and accurate information in your application. Any incomplete or inaccurate information in the application may result in cancellation of your application, expiration of specials and pricing, and forfeiture of monies paid including application and holding fees.

Can I have multiple applicants on my Lease Application?
Each person over the age of eighteen (18) is required to submit a separate Lease Application and Application Fee. When there is more than one applicant and/or guarantor in the "applicant group" for a home, the group will receive a single rental score based on the group's combined credit and rental history. An applicant who is denied due to criminal history will cause the entire applicant group to be denied.

What happens if my application is denied?
While we hope this doesn't happen, if your application is denied, your holding fee will be returned within 30 days unless the denial was due to falsification on the application or of the supporting documents. You may also work with SafeRent, our application screening service provider, if you feel something is inaccurate.

What is the Holding Fee?
To make sure everyone has a fair chance to rent one of our homes, we offer them on a first-come, first-serve basis and we only consider one application at a time for a home. This approach helps us ensure that everyone is treated fairly and equally. When you apply for a home, you will be required to pay a $250 Holding Fee. This allows us to remove the home from the market so that no one else may apply for the home while your application is being evaluated.

Is the Holding Fee refundable?
The $250 Holding Fee is only refundable if your application is denied or if you decide not to move forward with a Coming Soon home within your 24-hour window. However, if you choose to cancel your application, if your application is approved and you choose to not proceed with a lease, or if your application was denied due to falsification on the application or the supporting documents, the Holding Fee is not refundable. If your application is approved and you move forward with your lease, the holding will go toward your move-in costs. Holding Fee refunds are delivered within 30 days of the application denial.
What is Payscore?
Payscore is a secure third-party automated income verification service that verifies and reports your income to Progress Residential, through a process you control, by securely aggregating deposit history from your bank account(s). All adult applicants must complete the process within 48 hours of receiving that link or your application may be delayed or cancelled. If you have questions about the income verification process, you will have direct access to Payscore support team once you apply and receive the invitation to complete the income verification process.
What happens if my payment method does not go through due to insufficient funds?
If the banking institution for your method of payment reports that there are insufficient funds available for your payment, your application may be cancelled, or you may be asked to pay with guaranteed funds (cashier's check or money order) within 48 hours. A $40 Insufficient Funds (NSF) Fee applies to any payments denied because of insufficient funds.
What happens after my application is approved?
When your Lease Application is approved, we'll contact you to confirm your move-in date and time. Please note that we can only hold homes for 12 days from your application date. After we confirm your move-in date/time, we'll send your move-in cost sheet for review. All move-in funds (security deposit, rent, fees, etc.) must be paid using our online portal at least seven (7) days prior to your move-in date. We'll send you a link where you can review and electronically sign your Lease Agreement after we've confirmed your move-in date. Please make sure you sign your Lease Agreement within 24 hours to ensure your Lease Agreement doesn't expire and your move-in date isn't delayed. Please note that the Lease Application, even if approved, shall under no circumstances be considered a Lease Agreement or an offer to lease. No lease shall exist unless and until the parties enter into a formal Lease Agreement and applicant pays all required fees, deposits, and advance rent.

How will the information on my application be used?
The information you provide in the Lease Application, or information we obtain with your permission, will not be sold or distributed to others. We will use that information to decide whether to enter into a Lease Agreement with you and for all other purposes relative to any future Lease Agreements between use, including the enforcement of the Lease Agreement.

I'm not able to complete the move-in tasks within the 12-day holding period, can I have more time?
Yes. You can extend the hold on your current home up to seven days before moving-in for a non-refundable fee of $250.
Am I able to transfer my application to another Progress Residential® home?
Yes. You're able to transfer your application to another Progress home one time for free as long as you move into the home within the original 12 day holding period. All other application transfers will require you to reapply, cancelling the current application and forfeiting the holding fee.
Can I make changes to my application after I've submitted it?
Yes, however, any changes to the application, including changes to the move-in date or adding a roommate, resident, or pet, will require a $100 Application Change fee.
Can I move into the home on the weekend?
Yes, but we only offer leases that start on a weekday. If you would like to move into the house over a weekend, you must select a move-in (lease start) date for a weekday prior to the weekend you would like to move in.