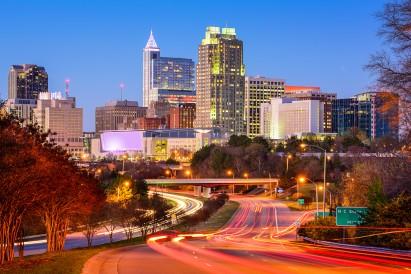 Princeton Manor Rental homes and Neighborhood Information
Situated on the banks of the Neuse River, Princeton Manor is a quiet residential neighborhood in the heart of Knightdale, North Carolina. This tranquil community is easily accessible from Interstate 540 and Interstate 495. Downtown Raleigh is located less than 10 miles away from this charming suburban area that's lined with single-family homes.
Flowing for hundreds of miles through North Carolina, the Neuse River defines the borders of Princeton Manor community of Knightdale. This lengthy and relatively shallow river cuts through a forested area of the neighborhood. Fishing, canoeing, and kayaking are some of the activities that residents could enjoy on the Neuse River. Located less than a mile downstream from Princeton Manor, the Pool Road Canoe Launch is perhaps the best spot for beginning and ending your adventures on the river.
Available Homes
Active Life
Arts & Entertainment
Automotive
Beauty & Spas
Education
Event Planning
Financial Services
Food
Health & Medical
Hotels & Travel
Mass Media
Nightlife
Pets
Professional Services
Public Services & Government
Real Estate
Religious Organizations
Restaurants
Area Highlights
The Princeton Manor Swimming Pool is exclusively accessible to residents who rent a house in the neighborhood. Filled with freshwater, this rectangular-shaped swimming pool is surrounded by a clubhouse and a large deck with lounge chairs. The community pool also has plenty of parking space, so you could load your car with personal beach chairs, inflatable mattresses, and other fun items for aquatic activities.
Occupying a former farm, Anderson Point Park offers a variety of outdoor recreational opportunities near Princeton Manor. This 90-acre green space includes paved trails that are designed for bicyclists and pedestrians. The meandering trails lead to a terraced amphitheater that hosts local shows and entertainment. Three ball fields and two covered picnic shelters are some of the amenities at Anderson Point Park. Additionally, the historic Anderson Cottage Homestead is available for private events, such as birthday parties.