Make a Payment
Paying your rent should be fast and simple. On this page we'll talk about everything you need to know about payments, from various payment options and when payments are accepted, to how to make your first payment and partial payments.
Make a Payment Now
Pay online, check the status of your payments, and review payment history.
---
---
While Progress Residential® is focused on protecting the health and wellbeing of our residents and our team members, we understand the unexpected and overwhelming financial challenges COVID-19/coronavirus has presented to our country and our residents.
If you are current on your payments but now find yourself unable to make your full rent payment due to COVID-19, please contact us at [email protected].
Generally, unless otherwise specified in your lease agreement, rent payments are due by the 3rd of each month. If you have any questions about payments and you don't find answers to your questions here, please contact us at 833.PRG.RESS (833.774.7377).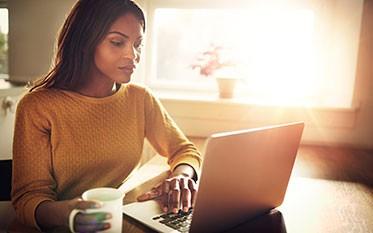 Bank Account and Auto Pay
Have your rent automatically deducted from your bank account each month without the convenience fee. Simply enter your bank account and routing number and your rent will be paid on time, every time.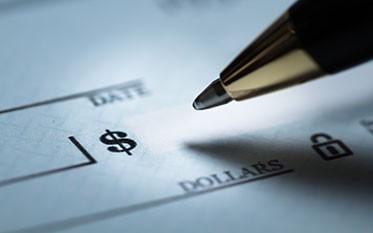 Pay by Check
We happily accept checks of all kinds. Be sure to leave enough time for the payment to arrive prior to the due date as to not incur a late fee. Please make checks out to "Progress Residential®" and mail your payments to: Progress Residential®, P.O. Box 4300, Scottsdale, AZ 85261.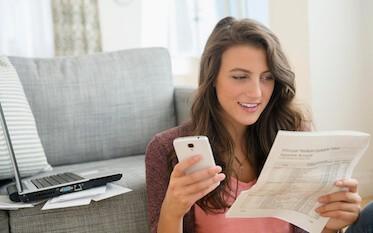 Text-to-Pay
Pay rent with a quick text message. To setup this feature, log into your Progress Residential® account and select the "Edit Profile" tab. On your profile page, select the "Allow Text (SMS) Notifications" box. You will then receive a confirmation text.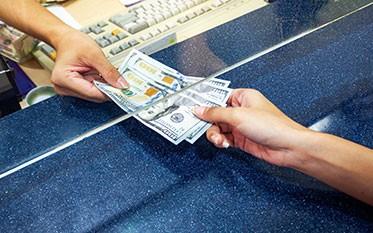 Pay with Cash through WIPS
We now accept cash rent payments through WIPS™ (Walk-in Payment System) at participating locations near you. For more information on WIPS and how to register, please click here.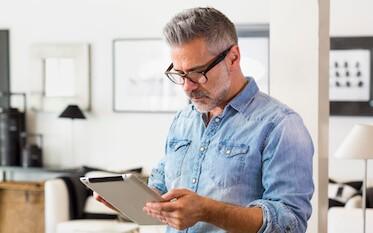 Pay by Credit Card or ACH Transfer
We accept credit card and ACH payments. Simply click "Resident Services", login, and follow the instructions from there. Please note: there will be a $35 convenience fee for payments made by credit card.
 
Pay by Phone
Payments can be made over the phone 24/7 with our secure, automated system. Simply call us at 833.PRG.RESS and select the option to make a payment over the phone. Fees include $2.50 for ACH/Debit/Bank Account payments, and between $1.25 and $125 depending on the payment amount for credit card payments.
Payment Due Dates and Late Fees
Generally, unless otherwise stated in your lease, rent payments made after the 3rd of each month are considered late and will be assessed a $125 late fee. Payments made through our online or phone payment systems are accepted 24 hours a day, 7 days a week.
Making a Partial Payment
We're making paying rent as easy and flexible as possible. In addition to online payment options, text-to-pay, automatic withdrawals, checks, money-orders, cashier's check, pay-by-phone, and cash payments through WIPs, we allow you to make partial payments.
If you would like to make a partial payment, please follow these instructions:

Log into your account.
Under Payments, select "Make Payments" and go to "Make a One-time Payment" on the upper right side of the screen.
Once you've selected "Make a One-time Payment", you'll want to scroll all the way down on the page until you get to the "Enter Payment Details" section.
Select the payment account that you wish to use by clicking on the down arrow on the right of that box as shown above.  (Remember: credit card payments require a $35.00 processing fee)
Enter the amount you wish to pay right now in the "Enter Payment Amount" box. 
The "Extra Payment Amount" box can be left blank, unless you wish to pay an additional amount (however, this is not recommended). 
After you confirm everything is correct, select the green "Next" button and the online system will ask if you wish to proceed and confirm payment.
Once your payment is made, you'll receive an email confirmation.

Please note:

Your full rent payment is due by the 1st of each month unless otherwise stated in your lease. If you make a partial payment but don't pay the full amount within the grace period listed in your lease, you'll still receive a late penalty.
Your account must be in good standing before you can make partial payments.

*We now accept partial payments at any time. If you are unable to pay your entire rent for the month, please reach out to us at [email protected]
Making Your First Payment
Once you sign the your lease agreement you'll have the option to make a payment in the online portal, but the specific amounts will not be known until after we've documented and processed all the information and details of your move-in our system.
You will be sent a cost sheet which will detail your move-in charges. You'll then need to enter in the pro-rated rent and any other fees listed as a "one-time payment" and make your payment from there. Additionally, your security deposit must be paid by ACH transfer using the online system.
To make your first payment:
Log into your account or Create your account if you don't have one yet
Under Payments, select "Make a One-time Payment" on the upper right side of the screen
Once you've selected "Make a One-time Payment", you'll be able to edit the amount listed in each payment category. Change the amounts to the costs listed in your "cost sheet"
Submit your payment
PLEASE NOTE: Move-in funds must be paid at least four (4) days prior to your move-in date. Payments made less than four (4) days prior to your move-in date must be made with certified funds (cashier's check, money order) and must be overnighted to 7500 N. Dobson Rd, Suite 300, Scottsdale, AZ 85256. With your payment, be sure to include your name (name of the lease holder), the property address, and your phone number. Please take a photo or make a copy of your payment for your records.
If you have any questions about making your first payments, please give us a call at 833.PRG.RESS (833.774.7377)